Join us online – mark your calendars!
Dear members and friends of DET/CHE:

The DET/CHE Board extends warm wishes to our friends in the California Higher Ed Tech community. The 2021/ 22 academic year is shaping up to offer a new set of opportunities, as we navigate our way out of pandemic shutdown towards reopening our campuses in the fall. As ever, DET/CHE members are tirelessly working to support our institutions, faculty and students, while we find our ways back to whatever "normal" turns out to be.

Directors of Educational Technology/California Higher Education (DET/CHE) is a dynamic organization committed to providing professional growth for its membership. Since its beginning in 1985, DET/CHE has emerged as a major force in bringing together academic technology leaders from California's public and private colleges and universities.

In this bulletin, we have three items for your attention.
DET/CHE 2021 Conference Save-the-Date, Dec 1-2.
Given that conference travel will continue to be limited this year (due to health and budget uncertainties), the DET/CHE board is offering the annual conference virtually on December 1-2 in Zoom. This year's theme -"Silver Linings: from Adapting to Innovating" – provides an opportunity to share your stories of pandemic practices, techniques and technologies that may (or may not) have a continuing role as our institutions move forward. Our first call for proposals will be sent in late July.

Fall Instructional Modalities Survey (3-5 minutes)
Please share what modes of instruction are being planned in California Higher Education, as well as what new tools and faculty training are planned to support instruction. Survey results will be presented at the annual conference. It takes only five minutes to complete this short survey.

DET/CHE Leadership Program
Please join us for the 2021 DET/CHE Leadership Program.
Members can participate in a cohort to earn a Certificate of Completion or simply join to learn more about Ed Tech leadership in the CA Higher Ed system. We encourage you to register for either option.

Upcoming programming includes:

July 23rd, 12-1:30pm: Women in Ed Tech Higher Education Leadership, Panel Presentation
August 27th, 12-1:30pm: Planning for Innovation, Michael Trong, Azusa Pacific University
September 17th, 12-1:30pm: Diversity, Equity, and Inclusion
October 22nd, 12-1:30pm: Leadership Skills, Jory Hadsell, California Virtual College
November 12th, 12-1:30pm: Planning for New Technology Acquisition

Learn more about the Leadership Program from the DET/CHE webpage.
The work ahead is unprecedented and essential to higher education. Thank you for all that you do, and we look forward to seeing you in December for the annual conference.
Sincerely,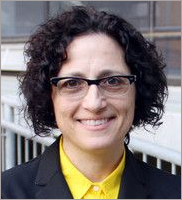 Rebecca Miller
2021 DET/CHE President