WEDNESDAY, December 6, 2023 to Friday, December 8, 2023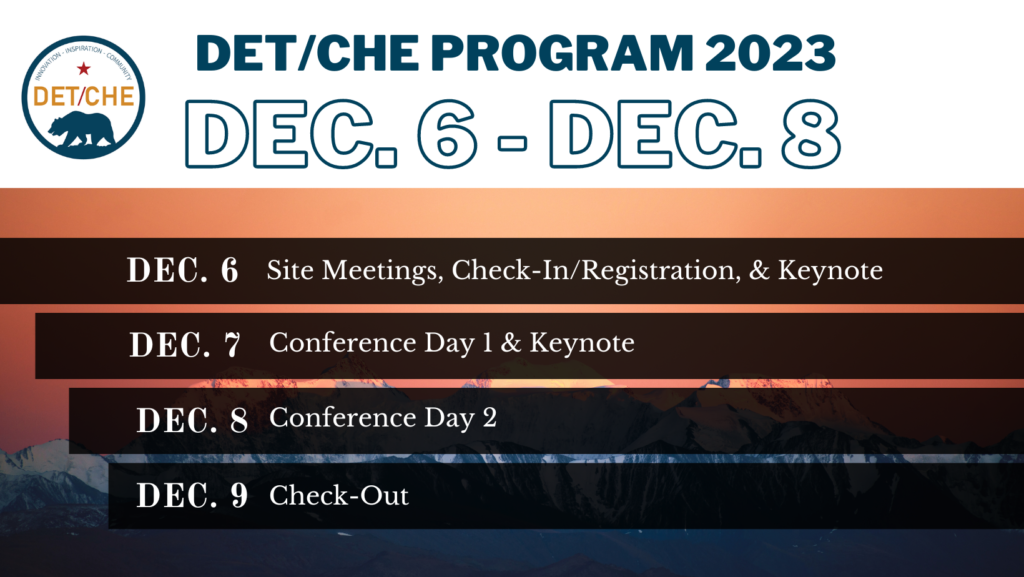 We'd like to take a moment to clarify that our conference officially begins December 6th and will conclude at the end of December 8th. 
Attendees are welcome to check out December 9th, Saturday to enjoy their weekend in Anaheim or travel home!
Requesting Accommodations
We strive to host inclusive, accessible events that enable all individuals, including individuals with disabilities, to engage fully. 
DET/CHE can help identify if current accessibility protocols will meaningfully support your access needs or if additional accommodations are necessary. Examples of accommodation requests include ASL interpreters, sighted guides, reader and/or note takers, personal assistants, closed captioning, CART captioning, and AI captioning. You are not required to disclose your disability (mobility, auditory, sight, sensory, etc.) or identity status (Disabled, Deaf, Autistic, Chronically Ill, Mentally Ill, etc.), but are welcome to do so if you believe this information will influence the later discussion surrounding your access needs and/or accommodation requests.
Note: While requests are welcome at any time, please also recognize that requests will most effectively be supported if they are submitted as soon as possible. Therefore, we have a soft deadline of Wednesday, October 15th, 2023. If you have missed this deadline, feel free to make your requests anyway and we will do everything in our power to provide for your needs.
To request an accommodation or for inquiries about accessibility, please fill out our Conference Accommodation Request Form.
If you choose to send an "Offline Payment" in the form of a check, please use the following address:
325 W. WASHINGTON ST. | STE 2 PMB 604  
SAN DIEGO, CA 92102-1946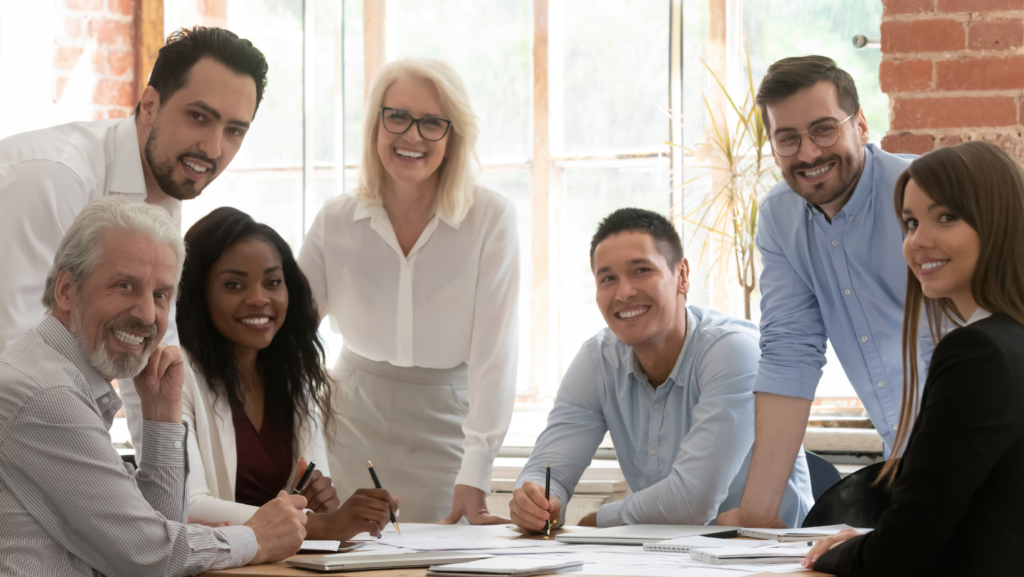 DET/CHE Members, please use the registration below to register. 
Honorary Members, our President, Bryan Best, will be reaching out to your shortly with a special invitation and a coupon code for you to use for registration.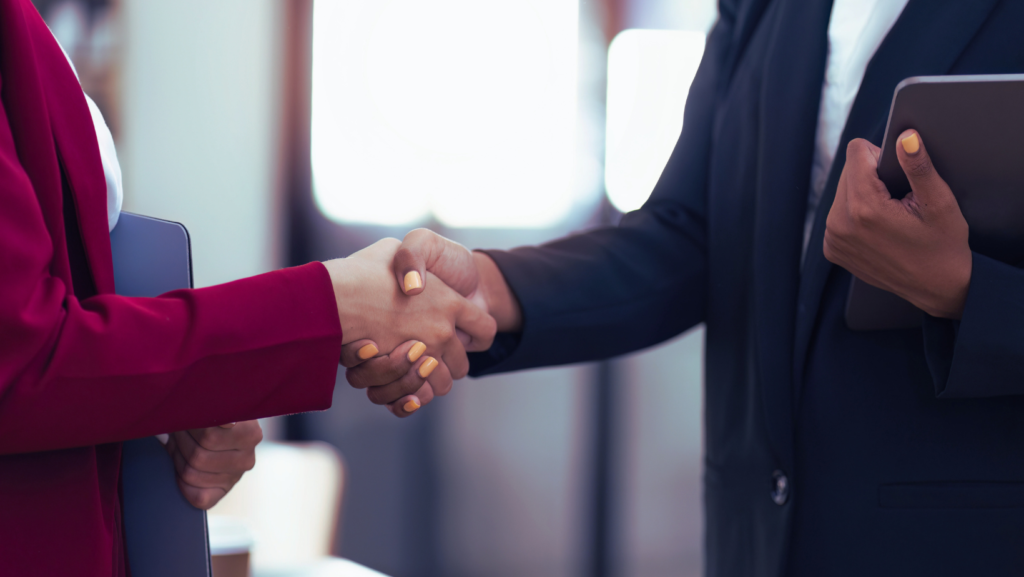 Corporate Partners, please use the registration below.
For additional questions regarding the conference please contact our Corporate Liaison, Curtis Williams: detche.corporate.liaison@gmail.com.  
Limited Time!
Early Bird Registration
Available until October 15th
Registration & Lodging/Travel Pricing
This page contains Information for DET/CHE Members.
Corporate Partners, please visit Corporate Sponsors & Corporate Partners for additional pricing information.
Below is conference pricing breakdown. Please note that there may be lodging price adjustments without any notice – please use the conference booking link for accurate pricing.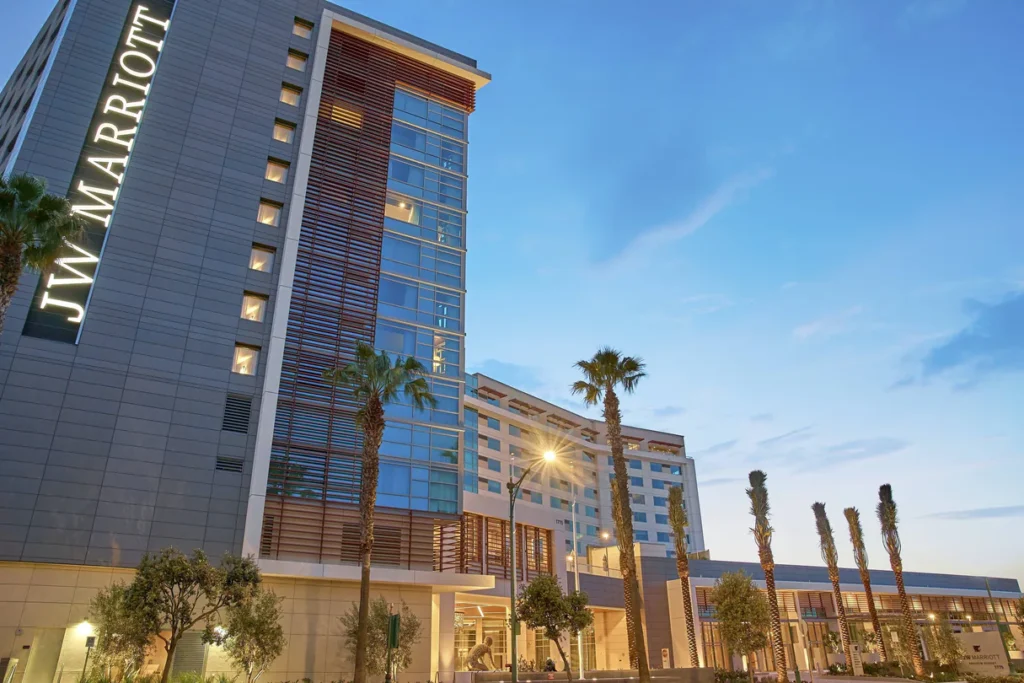 Come join us in Anaheim, California for our conference this year!
JW Marriott opened its doors in 2020, boasting a location at GardenWalk, roughly equidistant from Disneyland Resort and the Anaheim Convention Center. 
JW Marriott Resort
DET/CHE 38 | 2023
1775 South Clementine Street 
Anaheim, CA, USA, 92802
+1 714-294-7800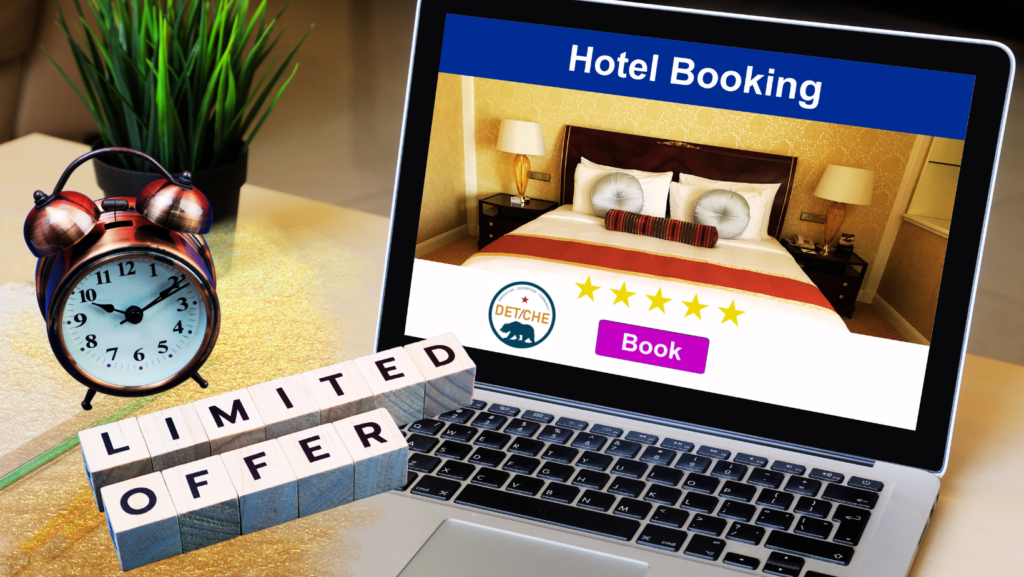 Please use our special conference booking link below. 
Limited supply – book soon!
Note
The special lodging reservation link above is for December 6-9th.
If you plan to arrive December 5th, please contact:
Liesl, DET/CHE Admin Manager
detcheconference@gmail.com