Written by Curtis Williams, 2022 DET/CHE Liaison  
The 37th Annual DET/CHE 2022 conference will occur in person at the Sheraton Grand Sacramento Hotel. The site of the meeting will be in the building designed by noted California architect Julia Morgan (1872-1957). She created this building as a grand covered market suitable for California's Capitol city. Julia Morgan studied Engineering at UC Berkeley and later returned from additional training in Paris to become the first female architect licensed in California. In each program she attended, she was always the only female student. She went on to design Hearst Castle and more than 700 other architecturally significant California buildings. The building's original occupants included grocers, a creamery, fruit and candy vendors, and a tailor and haberdasher.
Initially constructed in 1923, the Beaux-Arts style brick and terra cotta building included a beveled entry at the corner of "J" and 13th Streets. It served as Sacramento's first enclosed Public Market and included many modern-day features, including central refrigeration for meat, fish, milk, and poultry. Morgan designed the structure to have a large open area which included unsheathed structural steel provided by the California Steel Company. The steel beams are still visible above the meeting rooms and restaurant area.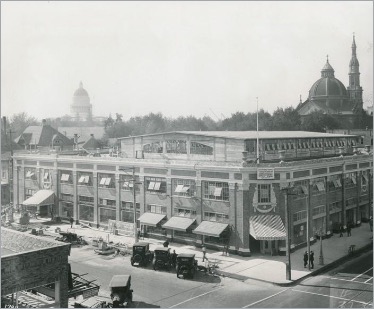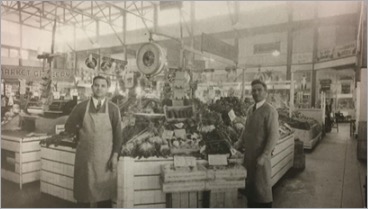 During the 1970s, the building was subdivided into separate office spaces and was at risk of demolition. Fortunately, the structure's historical significance allowed its integration with the Sheraton hotel construction in 2001. 
This revitalized Julia Morgan building is analogous to DET/CHE's changes over the past few years. While California Higher Education has undergone many internal changes with the addition of new educational technology, the overall external structure remains worthy of continued appreciation. Additionally, the changemakers that attend DET/CHE often have personal stories that mirror the celebrated Architect Julia Morgan's experience from her era.