Directors of Educational Technology/California Higher Education (DET/CHE) is a dynamic organization committed to providing professional growth for its membership. Since its organization in 1985, DET/CHE has emerged as a major force in bringing together various sectors of higher education from both public and private colleges and universities.
The network created among Directors of Educational Technology is an invaluable resource for sharing ideas and advancing the fields of instructional technology, multimedia, online learning, and other forms of education that apply leading-edge technologies and pedagogies.
Upcoming Conference
Planning is underway for DET/CHE 2015. The conference will be held December 1-4, 2015, in Monterey at the Hyatt Regency Monterey. Look for more information soon about sponsorship opportunities.
Previous Conference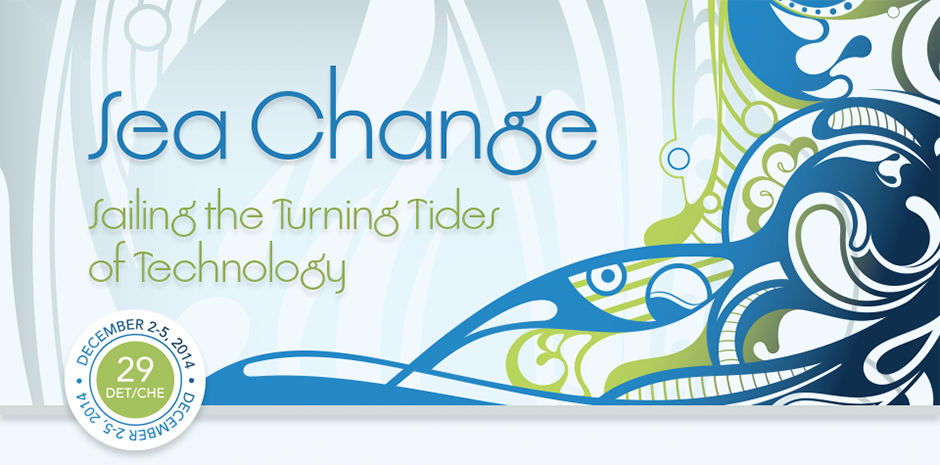 The DET/CHE 2014 Annual Conference took place in December in Long Beach.